Please provide the remaining error you see at the top.
Publish your project to a different folder or delete the generated project folder and republish your project. If you still encounter the error, 1.) let me know what version of node js you are using, 2.) what was the last configuration you did before getting this error.
A versão do Node js é a versão v14.16.1
Estou seguindo o tutorial Link Youtube
O ultimo comando foi quasar dev -m electron dentro do diretorio frontend do projeto.
Foi realizado o procedimento que foi sugerido, e dei o comando novamente.
Ao termino do comando acima, retornou os seguintes erros: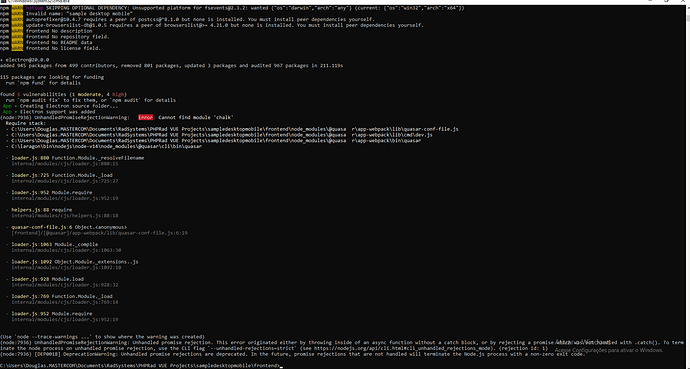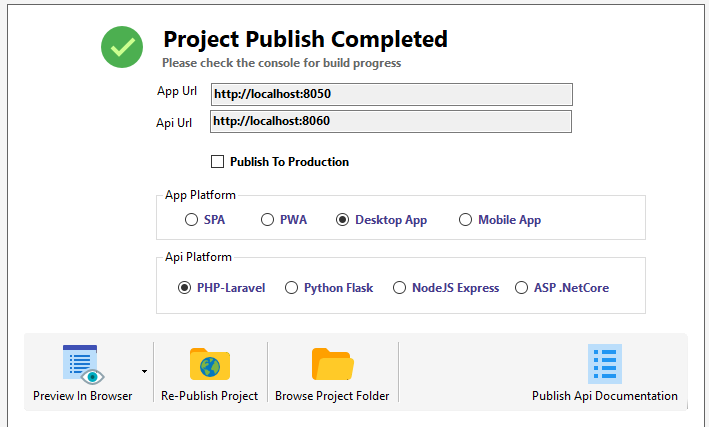 Send me a message with your Anydesk ID, let me take a look.
Bom dia!
Refiz toda a instalação em uma maquina virtual e foi possivel a compilação do projeto.
Obrigado.