Hi there,
I'm new to PHPRad, now using PHPRad Classic v 2.7.3.
I worked a while with normal and smooth, for some reason I need to change MySQL database charset to utf8mb4 and collation utf8mb4_general_ci with direct script to database:
ALTER SCHEMA MyDB DEFAULT CHARACTER SET utf8mb4 DEFAULT COLLATE utf8mb4_general_ci;
Now I encountered error if I sync database from PHPRad as follow: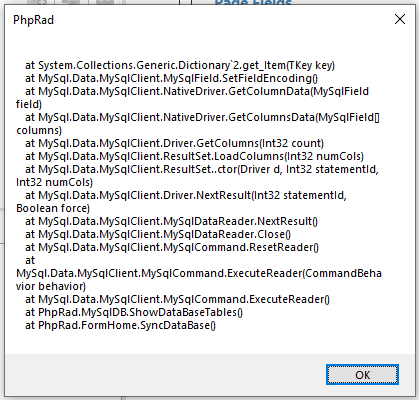 And still having error after I rollback my charset to latin1_swedish_ci.
Is there any advice ? Thank you for your concern.