Hi,
In RADSystem Vue - Ive configured Authentication in a basic way, no roles.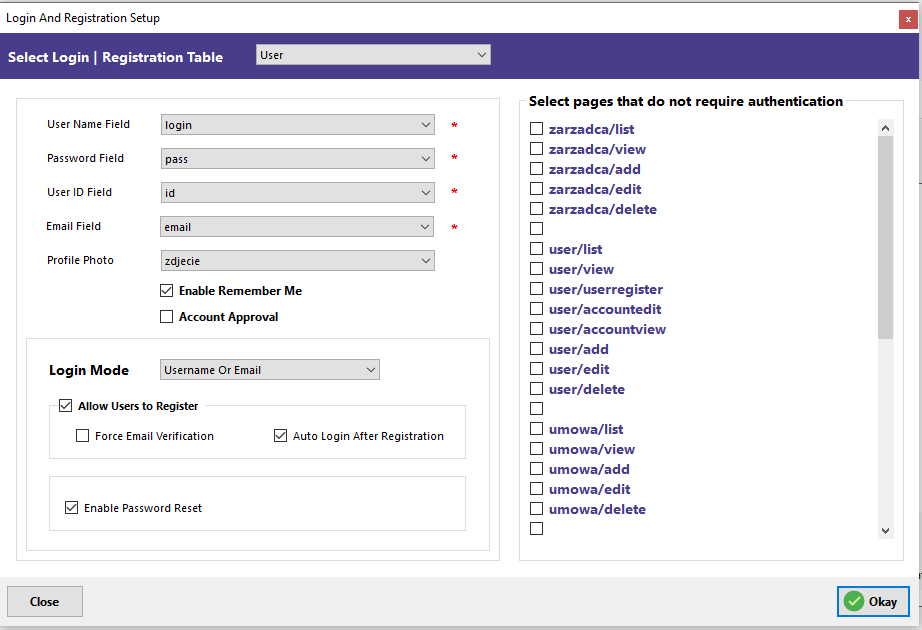 Now I cant login with newly created users. I am getting :"username or password incorrect"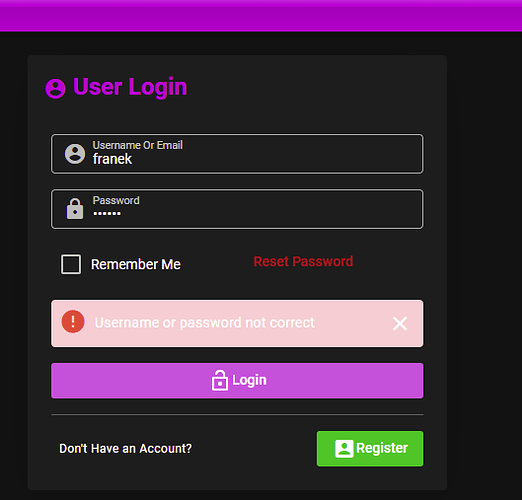 To login I need to create new users everytime I want to login.
Strange - after login I wanted to change password and its impossible - system tells me that "old" pass is wrong - of course I put it correctly.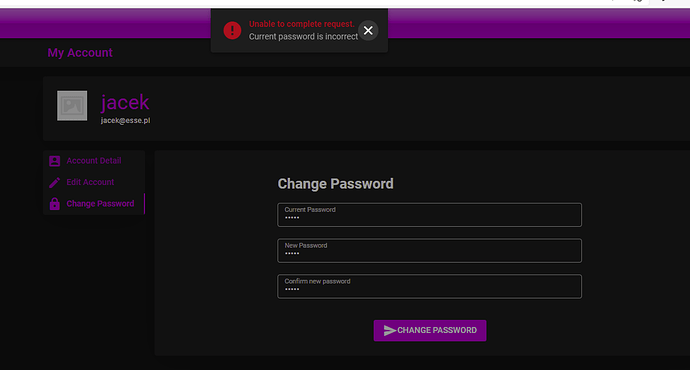 It seems like password stored in database after account creation is wrong
Additional Note: on provided screens there are two users "jacek" and "franek" - please dont care about this. During tests I ve made many users and screens was made in different times with different users but of course Ive tested it with proper users login/pass.